(Deadline is 11:59 pm on Monday, November 30, 2020 to register to play on Christmas eve.)
Although it will be sometime before the entire orchestra plays for worship again, we can have some solo instrumentalists play along on hymns and maybe some service music.   We can socially distance instrumentalists to corners of the balcony.   If you would be interested in playing some Sunday in the future, please send an e-mail to Burnell Hackman. (burnell@peacestlmusic.org).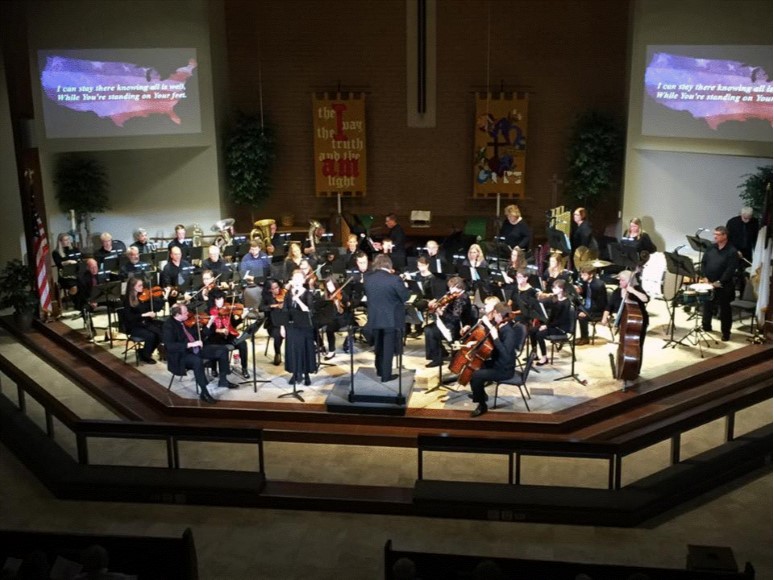 The Orchestra of Peace provides music for worship services on a monthly basis.   They also participate in Christmas at Peace and other large scale events throughout the year.
The group rehearses the week before a performance.
Membership is open members of Peace and the community for high school students and adults.
If you are interested in playing with this group, please contact director Burnell Hackman at 314.892.5610 or emailing him at burnell@peacestlmusic.org